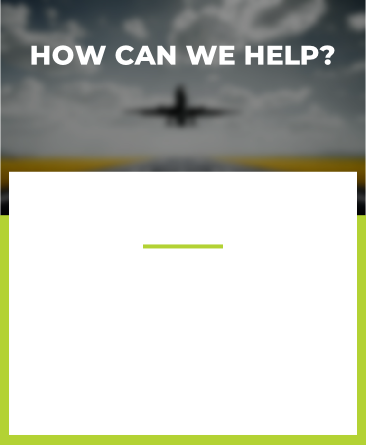 B&H International LLC.
(661) 832-3181
Government Sales
(661) 832-3181 Ext. 160

Get A Quote
Call (661) 832-3181 today!
Through hard work and perseverance, B&H International personifies the American success story. Established in 2001 B&H has now grown into an operation nearly twenty times larger since it first started.
FLEX 3000
Many of our largest customers have come to rely on the flexibility and reliability of the Flex3000. Based on a platform design, the Flex3000 has a wide range of options to suit virtually any set of hardware. Many options can be installed in the field to expand the use of your cart long after your original purchase. The Flex3000 can also accommodate our largest of power systems to meet even the most power hungry technology in a cost effective manner. Need to mobilize a full size laser printer? The Flex3000 is the solution for your application.
Reduce errors, save costs and improve productivity

Use your technology at the point of work

Approximate three month ROI

Offers multiple configurations

Supports virtually any hardware
Solutions: Logisitcs, Mobile Office, In Aisle Printing
Rugged: Welded steel frame and four post design make it the most rugged cart available. It can handle the toughest environments while protecting sensitive electronics.
Reliable: Outstanding reliability, designed to work all day every day backed by the best warranty in the business, one year including batteries.
Rich on Features: Multiple shelving and power configurations to suit almost any requirement with up to 40 hours of runtime.
Benefits
Places an associate on the floor

Reduces errors

Gets more done in less time

Improves speed of service

Save 0.3c/step or $30 per employee per day

Integral part of any lean strategy

Leverage existing wireless infrastructure

Increase employee satisfaction

Increase productivity

Use technology where you need it
Options
PowerVision: Increase savings with our patented PowerVision Solution.
Supported Hardware
Laser and thermal printers

Scanners, scales, full PCs and laptops

Virtually any type of hardware!
Extended Warranty: Two or three year extended warranties available.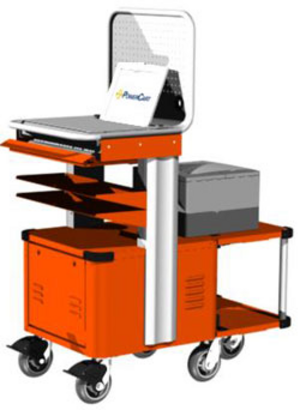 Cart
Fully scalable

Rugged, welded steel frame

Base footprint 23" X 23"

Powder coat finish with choice of colors

Easy to maneuver

Ships fully assembled
Power Options
Fully scalable

Battery runtime based on application 6hrs – 40hrs

Battery recharge 2hrs – 10hrs

Long battery life (approx 2 years)

Retractable power cord

Easily accessed components